Mydriad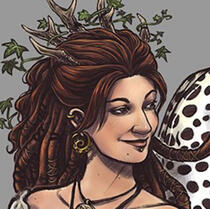 2D Artist
Character Design - Illustration
---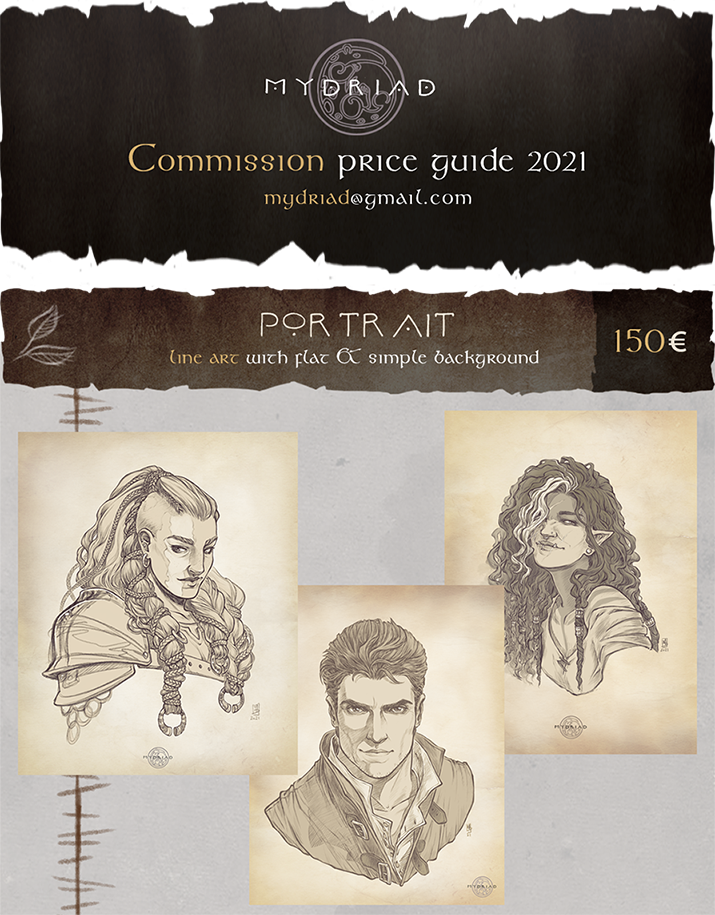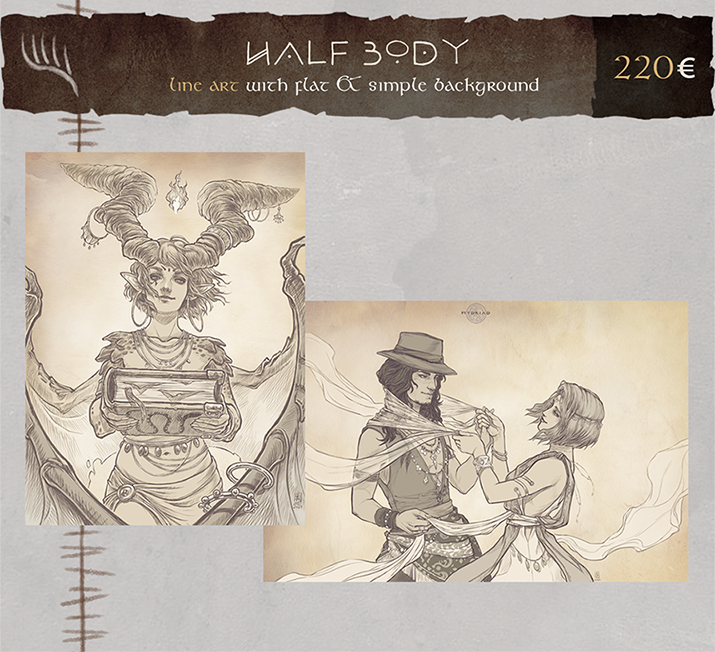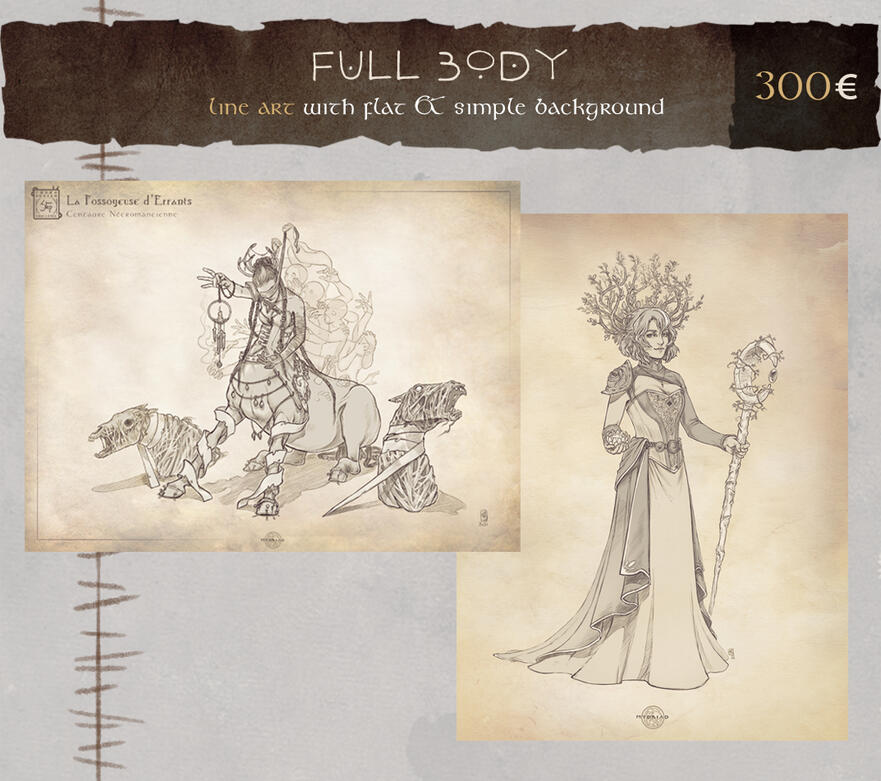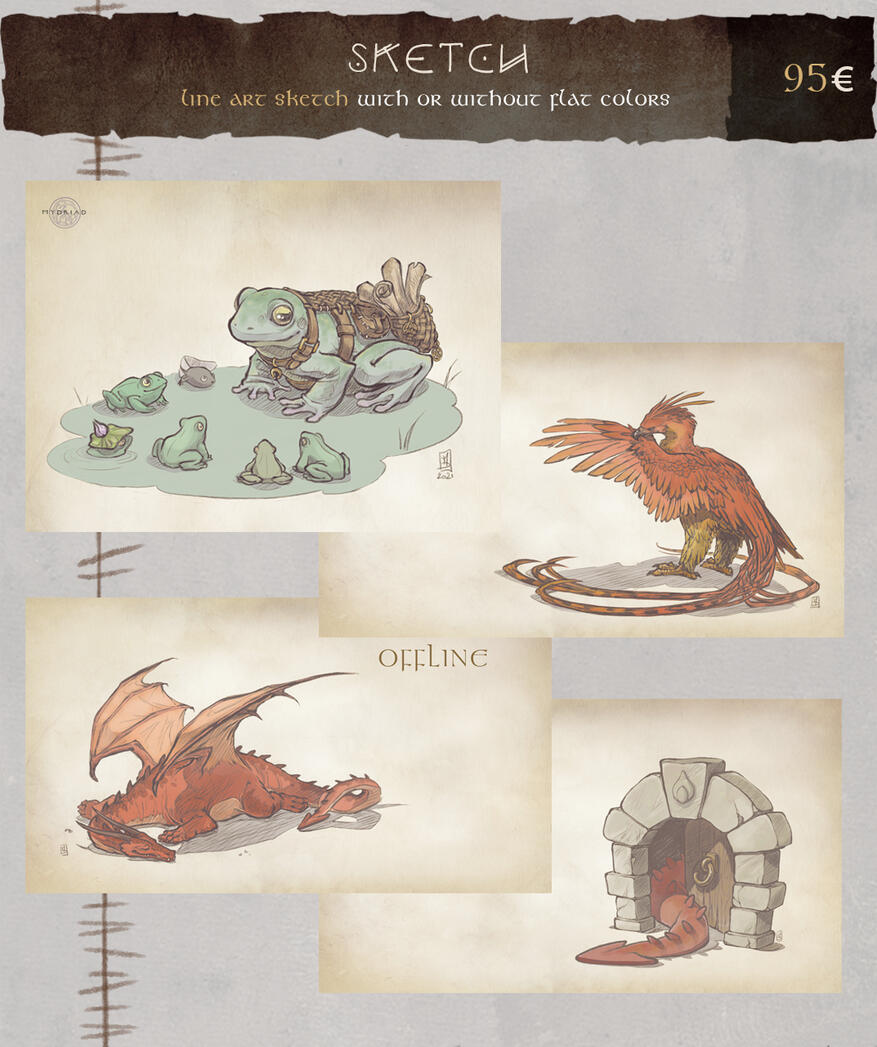 ---
Informations
For elaborated illustrations (several characters, backgrounds...), the price will be adjusted, depending on the complexity of your demand.

Prices rates only concern personal use. For commercial use, you will have to pay Rights Assignments (and they are limited in time, quantity and audience).
---
Send me an email to [email protected] with all the informations regarding the type of commission (bust, half-body, full-body, elaborated piece, with or without background...) and details about your character (physical descriptions, accessories, colors, clothes, personality, even images of them if you have...). The more detailed your email is, the faster the process will be ! Take your time and try to be as specific as you can.

I won't accept porn or any abusive violence.

No fanart.

I reserve the right to refuse a commission.

Please, remember that if you want a commission from me, it is for my art style, do not ask me to copy another artist.

Payment by Paypal only. Paypal tax (4%) will be added to the price. (Paiements par virement bancaire et chèques acceptés pour la France).

If I accept your commission, you will have to pay 50% of the total price. I won't start before that. If you decide to cancel once I've started, this paiement won't be refund.

Once I've received the first payment, I'll start sketching. I regularly send you the different steps for confirmation, there you can ask for retakes.

Once you confirmed that the sketch is good and there are no more modifications to make, I'll wait for the other 50% of the payment.

Then you'll have nothing to do but wait : this is the cleaning step...and it can be long. :)

Once the commission is finished, I'll send you an email with all the files (light version for the web, HD version in JPEG, HD version in PDF for printing on demand).